BestWay Bank Connect
Master Card Standard API
API call and Implementation in TAF Temenos T24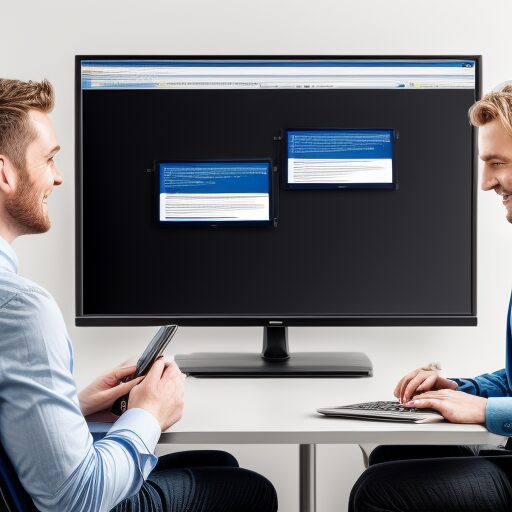 What is BestWay Bank Connect?
BESTWAY Bank Connect is an integration wizard for Core Banking Temenos T24 customers with Master Card and Visa Card platforms.
BESTWAY Bank Connect also enables the integration of other future services for the benefit of T24 customers.
BESTWAY Bank Connect is a composite solution and package infusing IBM solutions for better governance and simplest integration with bestway's customer existing systems.
BESTWAY Bank Connect is a single packaged and priced solution built for the banks looking for an augmented end-to-end code banking.
The Plugin offers two Classes of APIs:
Inboud APIs
Where MasterCard/Visa call API/rest through IIB with HTTPS secured by TLS-TWO-Authentication and encrypted payload
The IIB use developed Message Flow to call Tafj Web Services  Implemented by BestWAY Web Module containing Payload Decryption/Encryption
This facade WebModule call TAFJ Implemented with JAVA programs to Temenos Core Banking.
Outboud APIs
Called through CoreBanking modules of API operation with parameters as exposed by MasterCArd specifications:
It starts by calling BESTWAY developed web Module to encrypt Json Payload Parameters specifications then calling in http a message flow in IIB/API Connect that call MasterCard/Visa API after  TLS hand-shake Two-Authentication with special cipher and signed certificates.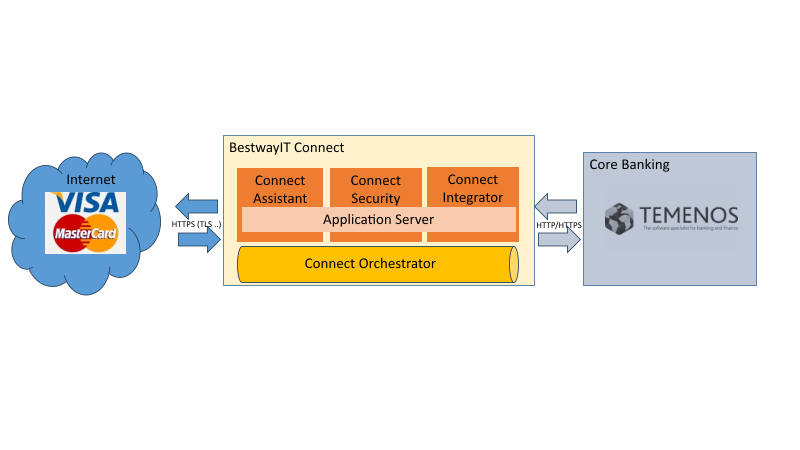 Architecture Vision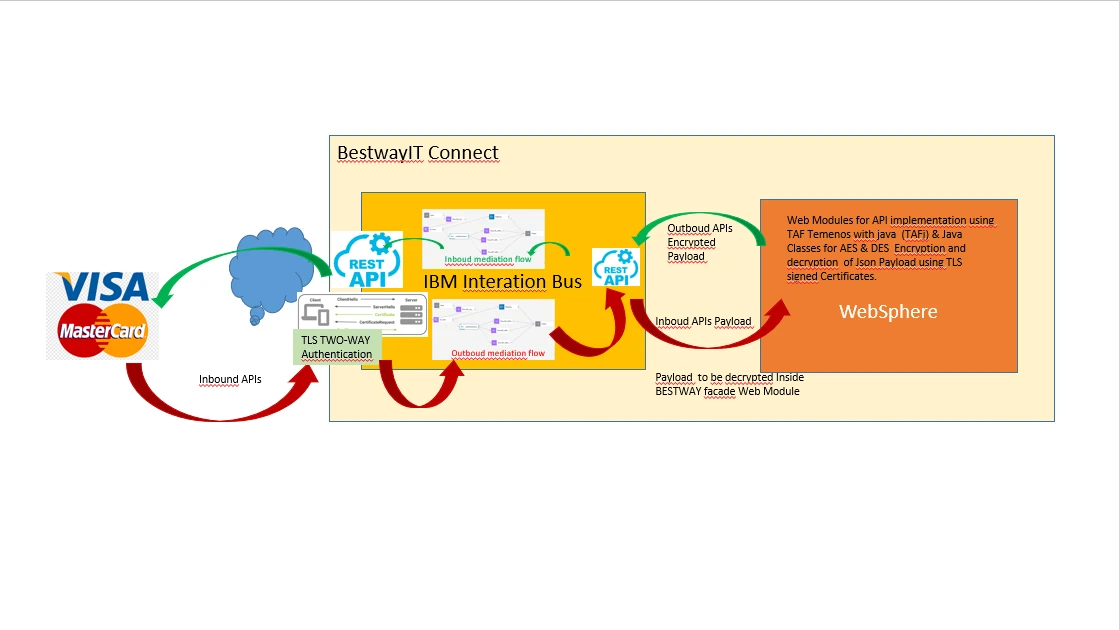 Interaction and Integration architecture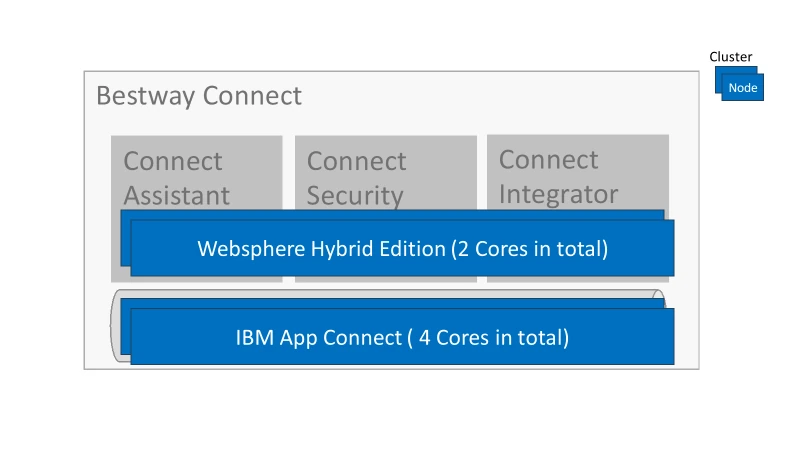 Deployment Architecture