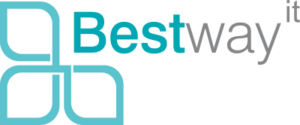 Specialist in the field of new technologies, Bestway IT supports companies and administrations in the evolution and transformation of their information systems. At the heart of enterprise information systems strategies are development and differentiation projects in relation to the competition. By combining the understanding of the needs of its customers with its technological know-how, Bestway IT contributes concretely to the accomplishment of these strategies.
Bestway IT's mission is to provide comprehensive services that meet new corporate business needs and turnkey solutions to help them master their processes. Bestway IT also offers its functional and technical expertise around the best solutions on the market. It offers real know-how and feedback on their implementation in different contexts and businesses. Among my trades where we boost companies with our strategic solutions we quote human resources, communication, research and development, engineering, sales force …
New technologies
Bestway IT develops and offers integrated technology solutions to the needs of its customers, in all sectors: public sector, educational, banking, health, pharmaceutical, distribution, transport, insurance, industry, energy, services, telecommunications and media. So, to succeed in our projects, we have :
Mastery of a proven and rigorous project management methodology, particularly adapted to "new technologies" environments

Mastery of technologies implemented in development environments (development tools, modeling, business process definition, version management, …) and in production environments (administration, exploitation, …)

A high-level consulting competence thanks to experts confirmed and certified in the technologies used.